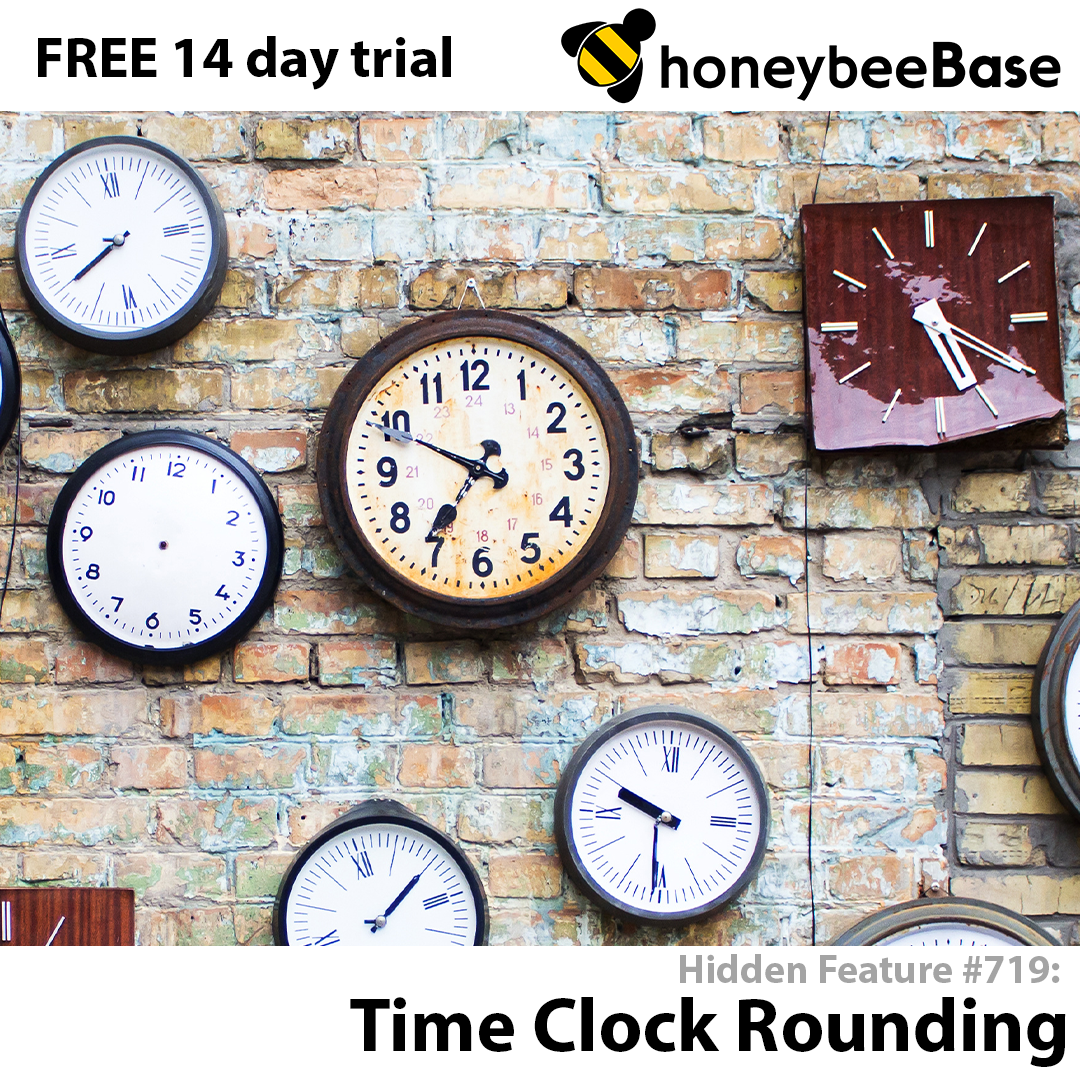 At honeybeeBase our goal is to provide a very intuitive and simple tool to manage your business. While our new users love that it is easy to get started with our solution. Hidden within our application though are powerful tools that allow the application to fit within business, not force your business to fit the application. In this new series we are going to focus on ways you can customize honeybeeBase to fit your business.
As we developed honeybeeBase, it was meant to be a solution to allow small to medium size businesses to make the transition from paper to the digital world. Often times that transition came with many legacy business practices that the team did not want to change just to go digital.
One of the common things that existed in the paper world was the practice of rounding your punch in and punch out times to the nearest five, ten, or fifteen minute interval. Therefore, within the settings of the honeybeeBase app, you can set the rounding of time clock punches to these intervals.
As with many of the settings within honeybeeBase, you can make this setting apply globally to your entire team, or if you prefer it can apply specifically to a certain person or position within your organization.
We look forward to serving you as your employee management solution. With Time Clock, Time Off, Scheduling, and Task Management solutions that can be tailored to your business needs, we aim to accomplish our goal of helping entrepreneurs realize their dream of building their vision into a reality.