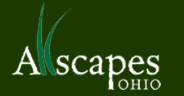 Customer:
Crosstown Courier
The Problem
Crosstown needed a way to accurately track their drivers time as they travel all over the country. They also needed to be able to track their drivers time zones depending on where they were located. Because their drivers are independent contractors, they needed to ensure the time tracking was accurate to comply with the Service Contract Act.
The Solution
honeybeeBase quickly got them up to speed and helped to make sure they were able to accurately track there staff while they were working remotely. Because time zone settings can be customized on position and individual user basis, they were able to have each of their users track their time in the time zone they were located.
"I like to call honeybeeBase "the little bee that could and keeps on going". This is a very simple and easy to use Time and Attendance program with features such as time off scheduling and shift marketplace. I work for a company that utilizes the program with independent contractors to track hours worked to ensure Service Contract Act compliance.

Kayla G.

Payroll and Human Resources Administrator
About Crosstown Courier
Established in 1998 Crosstown Courier Service, has over a decade of experience meeting the "Scheduled" and "On Demand" records storage and delivery needs of businesses and professionals. Crosstown Courier Service is a fully insured, privately owned corporation, licensed by the Department of Transportation. Over the past 15 years, we have provided exemplary service to the Department of Veterans Affairs and many other industries and agencies. We look forward to providing the same dependable service to you, as well.